Curriculum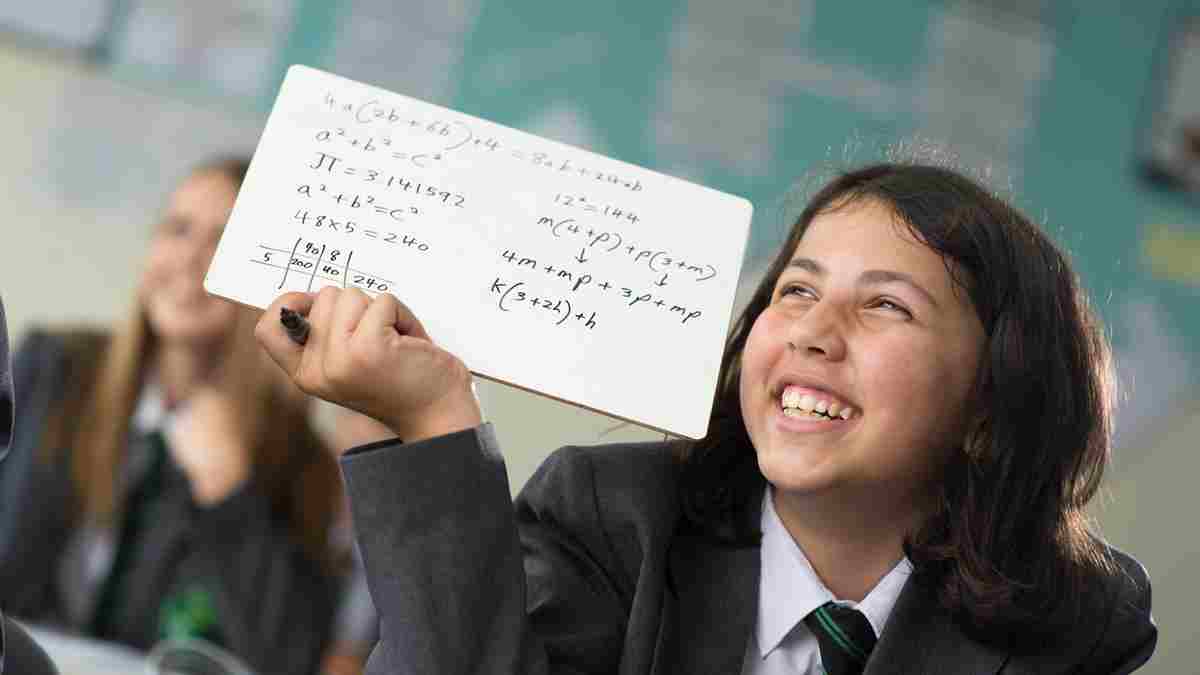 ENGLISH
Key Stage 3 - students are taught in ability set groups and follow a curriculum which will prepare them for the new GCSE specifications from 2015 by looking at Shakespeare and his plays, 19th century literature, modern texts, poetry and creative writing.   Our schemes of work are always fronted with a learning question, and structured and organised around Bloom's taxonomy.  We use aspects of pedagogy such as thinker's key and ensure that there are effective Literacy and Numeracy links embedded in all teaching.   All our schemes of work contain a variety of exciting and creative tasks and activities but still retain mid and terminal assessment points to ensure we are tracking and monitoring student progress to prepare them for the rigours of the new exams they will face in KS4.
Key Stage 4 - students study the AQA English Language and Literature courses, resulting in two separate GCSE certificates. The new syllabus is available from the EdExcel website.
Extra-Curricular Activities
The English department runs a variety of after school sessions to support students and their progress such as Year 11 support sessions for GCSE and drop in sessions for support in other year groups.  We have, and continue to look to organise, visits from authors, theatre companies and other guests linked to the subject and as part of the further work across the school, a creative writing group taken from different year groups is now running.
MATHEMATICS
Key Stage 3 - students are taught in classes that are streamed according to their ability, this is determined by their performance in class and the results that they achieve in formal assessments. All students receive seven hours of mathematics lessons per fortnight. The curriculum is based on 132 skills that will equip them for their GCSE course. These skills are tailored depending on the child's entry point. Each scheme of work has been written to challenge and excite students of all abilities with the goal to raise their attainment in mathematics. The most able students have the opportunity to take part in the Junior Maths Challenge. This is a national competition where students complete a series of questions that test their problem solving and mathematical ability. For those students that require extra support with their numeracy they are part of our Gold curriculum which gives them the extra support and time that they need to ensure they are making the progress that they are capable of.
Key Stage 4 - all students follow the Edexcel GCSE course at either foundation or higher level. Both courses are made up of the core topics: number, algebra, shape and space and handling data and probability. The new 9-1 GCSE syllabus is available from the Edexcel website.

Extra-Curricular Activities
In Year 11 we offer a weekly study session for all students. Other year groups are welcome and encouraged to seek extra support. This is then arranged with their maths teacher.
SCIENCE
Key Stage 3 - the programme of study provides opportunities for our students to develop their knowledge and investigative skills to be able to apply these to different situations. Students cover a variety of topics that build on the five key ideas of science (energy, cells, particles, forces and interdependence).
This provides a solid foundation for developing our students' understanding of science, its importance and relevance in today's and tomorrow's societies and to maintain their curiosity about the world around them.
Key Stage 4 - The Cowplain School offers two main pathways at KS4 for our students to continue their science education. Students either opt for Additional or Triple Science. All students cover topics in Chemistry, Biology and Physics; the difference being the level of detail. Students sit exams at the end of Year 11 under the AQA exam board. All coursework will be completed in the summer term of Year 10. Additional Science students will gain two GCSEs in Science and Triple scientists will gain individual GCSEs in Chemistry, Biology and Physics.
Extra-Curricular Activities
The Science team takes pride in offering students the opportunity to experience Science in the wider community and to apply what they learn in the classroom to situations beyond the science lab. Examples include LifeLab for Year 9 students and Aqua Innovation for Year 8 students.
LifeLab, in partnership with the University of Southampton, aims to help achieve reduction in the likelihood of developing chronic health problems such as heart disease, stroke, diabetes, obesity, osteoporosis, asthma and some cancers by raising young people's awareness of health through an exciting educational experience using modern technology at a hospital based laboratory classroom. The primary focus is on science for health literacy in relation to lifestyle-related non communicable diseases.
Aqua Innovation is in liaison with Southern Water, which is an exciting opportunity for Cowplain to combine water efficiency and fat, oil and grease issues with design innovation to come up with a product, service or campaign. The KS3 initiative is a thought-provoking process empowering students to investigate and improve the sustainability of their school and their environment. The aim is to help secure water resources for the future and tackle local issues caused by fat, oil and grease blockages.
Students achieve silver Crest Awards by taking part in the extra-curricular projects.
ETHICS AND PHILOSOPHY (E&P)
Key Stage 3 - students are taught in classes set according to ability and follow a curriculum called 'Beliefs and Values' at the start of Year 7. They then begin to focus on the key religions that will be used at KS4. Lessons are enquiry based and challenge and motivate students to reflect upon their own and other people's experiences.
Key Stage 4 - all students study the WJEC courses called Life Issues and Human Experience which lead to a full GCSE in Religious Studies. Assessment is by exam only and two papers are sat in Year 11. All schemes of work are designed to study different ways of life and the beliefs and values which inspire the way people interact with the world around them.
MODERN FOREIGN LANGUAGES (MFL)
Key Stage 3 - all students study French or Spanish.  The curriculum is based around students acquiring basic language and grammar skills through a range of different topics.  Schemes of work are detailed and well structured.  Each scheme of work contains a range of opportunities for students to explore all four skills (Speaking, Listening, Reading and Writing). Students make good progress in both languages and enjoy their lessons.
Key Stage 4 - students currently study the AQA French or Spanish courses, which lead to a GCSE in their chosen language. Both courses consist of the same four components: Speaking and Writing controlled assessments as well as Listening and Reading terminal exams.
Extra-Curricular Activities
The MFL department is committed to providing excellent learning and teaching and this is evident in its success. The Department also organises extra-curricular activities such as day trips and residential visits, which are always popular with students. Trips offer an excellent opportunity for students to widen their cultural understanding as well as practise their language skills.  
GEOGRAPHY
Key Stage 3 - our curriculum inspires a curiosity for the world and its people, increasing students' understanding of the interactions between the Earth's key physical and human processes.
Students will develop map skills, problem solving and how to use, analyse and present graphical information. Topics include Changing Earth, Population, Extreme Environments, Development, Rivers, Coasts, Rainforests and Our Place in the World.
Key Stage 4 - in GCSE Geography students continue to develop their understanding of physical and human processes by studying a wide variety of topics in greater depth, with a focus on sustainable development. Students will take the WJEC Geography B GCSE, with exams at the end of Year 11; 25% of the GCSE is a controlled assessment investigating a local issue.
Extra-curricular Activities
Students will have opportunity to attend a Geography Fieldwork Residential in Dorset as well as complete fieldwork closer to home. We are proud to be in the top 4% of all schools nationally for student progress.
HISTORY
Key Stage 3 - students are taught in classes set on general ability and follow a varied curriculum.  The curriculum is divided into two themes for both Years 7 and 8. The themes are power and authority, religion and conviction, rights and empowerment and conflict and co-operation. The curriculum is enquiry based, and each lesson begins with a set of key questions.  Each scheme of work contains exciting and challenging opportunities to raise attainment at all levels.

Key Stage 4 - students will study the AQA Schools History project, which includes the topics of Medicine through time and the American West 1830-1895. There are two pieces of controlled assessment at present which focus on a local place of study, Portchester Castle. The exams are in June of Year 11 but completion of controlled assessment coursework will take place throughout Year 10.
Extra-Curricular Activities
The History department offers homework support sessions and revision sessions every night.
ART and DESIGN
Key Stage 3 - students are set in classes of mixed ability. Schemes of work include opportunities for students to learn how to use different materials such as painting, drawing, photography, printmaking and card relief. Students are encouraged to work independently and express their creative ideas through structured project briefs and clear assessment criteria. As well as developing their practical skills they also develop their literacy skills through analysing their own work and work by artists, crafts people and designers from different time periods and cultures.
Key Stage 4 - students have the opportunity to either study GCSE Art and Design or GCSE Photography. Both courses require the students to complete two coursework projects and an exam. For the coursework projects students are given a theme to explore which they are encouraged to respond to independently by being inspired by other artists, photographers, craftsman and designers. The assessment criteria focus on their skill, artist analysis, development of ideas and the final piece.
The Art and Design course encourages students to use a range of media.
The Photography GCSE mainly focuses on using digital photography. Students develop their skills using both cameras and Photoshop.
Extra -Curricular Activities
The Art department runs an Art Club after school where students can learn how to use techniques and materials. Recently students have made tie dye cushions and learnt how to make felt. Additionally there is an Art Homework Club run for all lower school students, including pupil premium, to support them with completing homework. KS4 students can come back after school any day to use the facilities or receive extra help.
Throughout the academic year the Art department will enter students' work into local and national art exhibitions when possible.
BUSINESS
Key Stage 4 - students taking Business will either sit the GCSE with OCR or the BTEC with Edexcel. Applied Business will lead to a double GCSE, BTEC and Business & Communication Systems will receive a single GCSE or equivalent.
The GCSE subjects consist of similar components: controlled assessment and examinations. The completion of controlled assessment will take place over the three years. The BTEC course consists of on-going assignments and a final online exam in Year 11.
The number of students making expected progress continues to exceed the national average.
Extra-Curricular Activities
The Business department organises extra-curricular activities to local and national businesses. Speakers come in from local businesses to provide real world examples; this supports students with both their assessments and exams. Students are able to take part in business clubs after school that allow them to extend their learning.
CHILD DEVELOPMENT
Key Stage 4 - Child Development is assessed by coursework and an examination. Students are required to submit two pieces of coursework: a research task, completed in Year 10 and a child study, completed early in Year 11. Students will have to produce original work based on a child under the age of five and visits to the Cowplain Pre-School are arranged for them to conduct their research. Students sit one examination in June of Year 11. This can cover any aspect of the course.
Lessons include a variety of resources and activities to relate the theory to everyday life, eg
watch short video clips
use own knowledge of family life
conduct research on the internet and by talking to different people
consult books, magazines and leaflets
design leaflets, booklets and information sheets
think about children living in different situations and in different types of families
The course is open to all students and covers all ability ranges. It incorporates lots of useful lessons for future life. Students need to be interested in people, biology, families, researching information and organising ideas and expected to present information in different formats and to express ideas clearly and succinctly.
DANCE
Key Stage 3 - Dance is taught once a fortnight. Schemes of work are inspiring and well-structured and allow each student the chance to embark on a journey of different dance genres.
Key Stage 4 - students will study AQA GCSE Dance. The course consists of four units: Critical Appreciation, Set Dance, Performance in a Group and Solo/group compositions. The critical appreciation paper takes place in June of Year 11 and the moderation of all practical work takes place around May. Over the two years students will work towards building their skills and choreographing pieces.

Extra-Curricular Activities
The Dance department is committed to improving and inspiring the minds of The Cowplain School. We offer students opportunities to showcase their work to parents and peers with regular performance evenings. We are a part of the global event Rock Challenge which enables students to build confidence, meet new friends and also the chance to perform in large venues. There are also endless workshops and performances with different schools and colleges in the surrounding areas.
DRAMA
Key Stage 3: in Year 7 students are taught basic drama skills through wide ranging lessons on topics such as mime, characterisation, use of voice and how to effectively perform a scripted piece. Lessons are fast paced and varied to give a good basic grounding in a lot of areas and to build self-confidence. In Year 8 students focus more on specific styles of drama looking at comedy, mask theatre, pantomimes, stage combat and improvisation from a stimulus.
Key Stage 4: students follow the AQA syllabus for GCSE. Year 9 is a foundation year to develop the students' skills further in preparation for controlled assessments through looking at the work of theatre practitioners such as Stanislavski and Brecht. Students have the opportunity to create original drama as well as working from a script. Students also focus on developing their ability to write about drama as preparation for the final written examination at the end of the course.
In Years 10 and 11 students work in groups to create assessed drama performances. They are assessed on their ability to use their knowledge and understanding of drama when generating, exploring and developing ideas in rehearsals as well as on their performance work.
All students sit a written examination where they are required to write about the practical work they have completed in class and a significant amount of lesson time is spent on preparing and practising for this.
Extra-Curricular Activities
All students have the opportunity to participate in the main school production whatever their experience or skill level. There is also another production for Year 7 students only. The department runs trips to see a variety of performances at local theatres.
The Drama department actively seeks opportunities to work with professionals from outside of the school to enhance the opportunities and learning experiences for the students both in and out of lessons.
HAIR AND BEAUTY
Key Stage 4 - students will be introduced to the world of hairdressing and provided with an insight into what goes on in commercial hairdressing salons. In Years 10 and 11 they will begin to acquire the basic hairdressing and beauty therapy skills and will be taught both in school and in an offsite salon setting.
Computer Science and ICT
Key Stage 3 – students follow a varied curriculum covering the 3 strands of the National Curriculum for Computing:
• Computer Science
• Digital Literacy
• Information Technology
The curriculum includes learning about:
• Online safety
• How computers work (hardware and software, data representation (binary))
• Introduction to programming. Students are introduced to coding in a number of different environments, including Turtle Academy, BBC Microbits, Scratch and Lego Mindstorm Robots.
Computational thinking is at the core of our KS3 curriculum. It is the process of recognising aspects of computation in the world that surrounds us, and applying tools and techniques from computing to understand systems and processes. Computational thinking involves:
• decomposition
• pattern recognition
• abstraction
• pattern generalization
• algorithm design.
Key Stage 4 - students have the opportunity to study 2 different GCSE level qualifications:
OCR GCSE Computer Science
This GCSE includes an NEA (non-examined assessment) which is worth 20% of the final grade. This is in the form of a programming project which takes place in Year 11. There are also 2 written exams, each worth 40% of the final grade.
This GCSE will encourage learners to:
• understand and apply the fundamental principles and concepts of Computer Science, including abstraction, decomposition, logic, algorithms, and data representation
• analyse problems in computational terms through practical experience of solving such problems, including designing, writing and debugging programs
• think creatively, innovatively, analytically, logically and critically
• understand the components that make up digital systems, and how they communicate with one another and with other systems
• understand the impacts of digital technology to the individual and to wider society
• apply mathematical skills relevant to Computer Science.
Technical award in ICT
We also offer a Technical Award in ICT. This is at the same level as a GCSE but is not entirely assessed by final exam and may include project work and/or online assessments. Our current qualification is ECDL but we are in the process selecting a new qualification which will run from September 2017.
IT is about the real world, practical application of theory. This qualification will equip learners with the necessary knowledge and skills to translate business/user needs into practical and workable IT solutions.
Learners taking this qualification will study the fundamental aspects required in three IT areas: Creative, Data Management and Technical.
Learning will take place through a mixture of real life case studies, practical tasks and a study of theoretical concepts, enabling learners to develop their IT knowledge, understanding and skills.
Learning will be engaging and take place in a vocational context, allowing the learner to create products or artefacts that demonstrate their ability to put theory into practice.
Extra-Curricular Activities
The Computer Science and ICT department offers regular support after school to help students with homework and exam preparation. We run clubs and participate in competitions. We run workshops with local primary schools and whole school workshops. Our Computing suites are regularly open at break times for students to complete work or just take 5.
MEDIA
Key Stage 4 - students will study AQA Media.  There are three pieces of controlled assessment to be completed Advertising, Film Promotion and Magazines.
Year 9 will be developing their understanding of the key concepts and their practical skills, which will be actively used in the production of their controlled assessments in Year 10. Year 11 will be preparing for the exam topic chosen by the exam board. The topics for the exam currently are Television news and Science Fiction.
Students will be encouraged to take active participation in producing practical contributions in their coursework by using cameras, the radio station equipment and the Apple Mac suite to edit their contributions.
MUSIC
Key Stage 3 - students are taught in classes set by ability in literacy and numeracy and they follow a varied curriculum which incorporates music making, musical thinking and musical understanding in context. Each scheme of work provides students with an opportunity to develop their musical skills through an integrated approach to performing, composing and listening. All students are taught keyboard skills and have the opportunity to have free lessons in a wide range of instruments after school, and they are then encouraged to use these skills in the curriculum lessons.
Key Stage 4 - students follow the OCR GCSE specification. They are assessed in four units: Integrated Tasks and Practical Portfolio, which are controlled assessments in performing, composing and appraising, and two exams, the Creative Task (composing) and Listening exams. This course is taught over three years and includes regular assessments in all of the skills and knowledge required. All of the controlled assessment work takes place in Year 11. Our results have been above both National and County averages for over ten years.

Extra-Curricular Activities
The Music department has a varied extra-curricular programme. All of our instrument lessons occur after school and are free of charge to the students. We offer a huge variety of lessons and students can also hire or borrow some instruments if they do not have them at home. We run two annual shows: a main production and a Year 7 show and these are always supported by a live band made up of current students, led by a Year 11 student. We have a Samba band and a singing group and students are also entered into the Rock and Pop section of the Portsmouth Music Festival competition annually. We run termly End of Term concerts and will be re-introducing a talent show back to Cowplain later this year.  We often receive requests to provide music and musicians for local community events such as the Waterlooville Music Festival, Christchurch Summer Fayre, Duke of Edinburgh presentations and Federation events.
PERFORMING ARTS
Key Stage 4 - students will study AQA GCSE Performing Arts. The course consists of two units - Skills Development and Showcase Performance. There is no written exam in this subject but an externally set brief is used to moderate the students work. Over the two years students will embark on a journey of the world of musical theatre, not just performing but working behind the scenes as well.
PE/SPORTS
Key Stage 3 - As part of the physical education lessons that students take part in at KS3 we aim to support students to improve their knowledge of leading a healthy lifestyle and taking part in different sports. We aim to teach lessons that are challenging and varied in order for students to progress their knowledge of skills techniques and tactics across different sports throughout the year. As part of the lessons, students are encouraged to develop skills of leadership, initiative, communication and problem solving which supports them to become more confident around school. The sports that are covered at KS3 are: basketball, football, badminton, rugby, netball, gymnastics, handball, athletics, rounders, stoolball and softball.
Key Stage 4 - As part of the KS4 curriculum we aim to build of the skills that students have acquired during KS3. As part of core PE students are taught to refine their skills and techniques and develop their knowledge of tactics during their performance. We aim to support students with their knowledge of how to maintain their fitness and healthy lifestyle in preparation for leaving school.
As part of KS4 students have the opportunity to take foundation sport which assesses the best route for each individual to take either, BTEC Sport or GCSE PE. Students that take BTEC Sport are taught four units of work which cover different elements of sports performance. These areas include: anatomy and physiology, sports psychology, fitness testing and training and analysis of practical performance. Students that take GCSE PE are assessed on their practical ability in four sports either as a performer, leader, coach or official. Students will then be examined on their knowledge of different elements of sport with include elements such as diet, participation and methods of training being some of the examples of content for this section of the course.
PSYCHOLOGY
At Key Stage 4 - Psychology is an option subject, which runs over three years. This course is assessed through two examinations at the end of Year 11. The topics covered include memory, non-verbal communication, development of personality, stereotyping, prejudice and discrimination, learning, social influence, sex and gender and aggression.
Students will spend a lot of time studying how experiments are conducted and evaluating how successful they think they have been. This area of study is called Research Methods and Ethics and involves using scientific and ethical ways of finding out information. In lessons students will watch short video clips, recreate certain experiments in class, design our own studies and experiments, make notes and draw diagrams, charts and graphs and analyse results and evaluate what has been demonstrated. Students need to be interested in people, science, analysing, organising ideas and presenting information to be successful in this subject.
Psychology is all around us. It helps us interact with others, improve our performance, solve problems, organise ourselves and others, lead others, and persuade people. It is relevant to almost any job and can directly lead to many exciting careers.
TECHNOLOGY
Key Stage 3 - students are taught in classes of mixed ability and gender and follow a varied curriculum of between three and five topics (food; resistant materials, graphics, sustainability and art technology)   The curriculum is varied, lessons begin with a question to introduce a new topic or to recall a topic from last lesson. Lessons are a mixture of theory and practical work, assessing skills as they develop. Lessons are well planned to engage all students giving them opportunities to be independent learners and challenge their designing skills.
Key Stage 4 - students will study GCSE Food Technology, Resistant Materials, Engineering, Product Design, Catering or Hospitality.  Each course leads to one GCSE certificate. All courses consist of controlled assessment criteria requiring students to research, make and evaluate and a written examination.  Exams will take place in June of Year 11 but completion of controlled assessment coursework will take place throughout the course.
Extra-Curricular Activities
The Technology Curriculum Area is committed to improving learning and teaching by holding drop in sessions, focussed one on one support and skills workshops. The catering and hospitality areas are within the top five achieving subjects in the school. Technology is an up and coming department offering a wide range of learning opportunities for all students regardless of ability band.