Mental Health and Wellbeing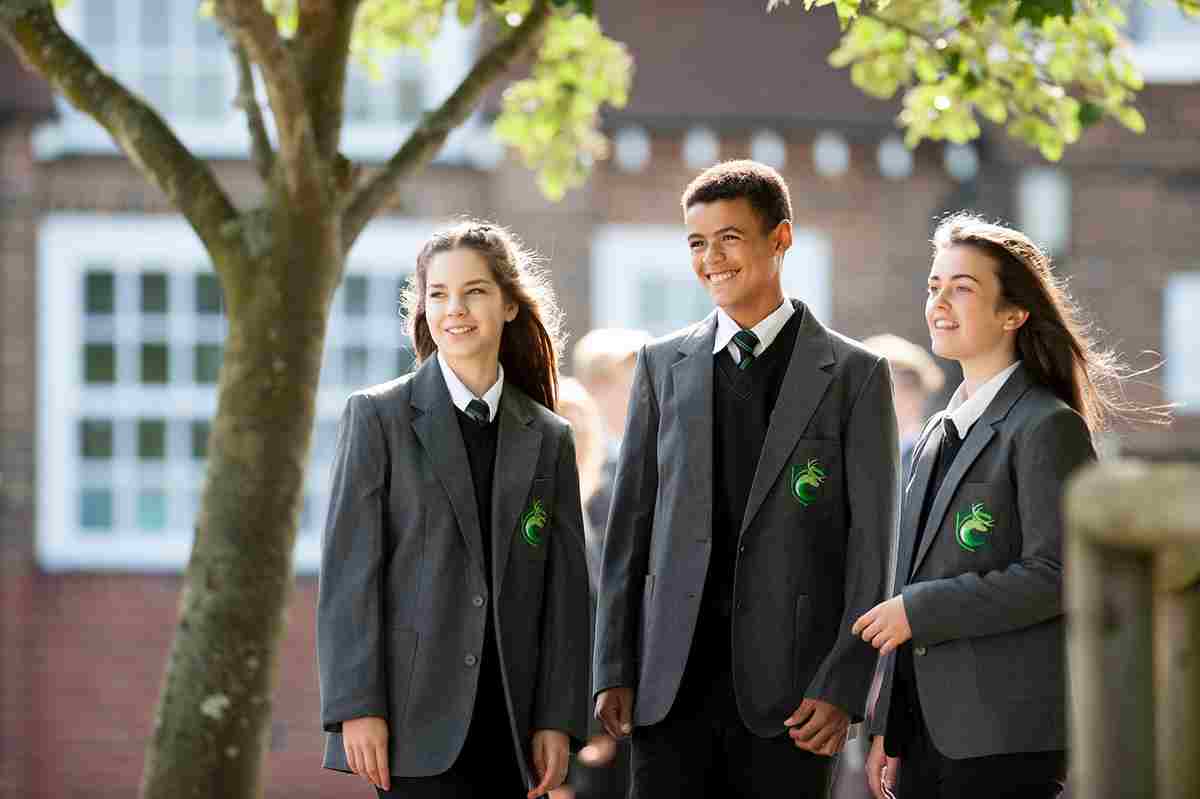 Supporting young people to maintain good mental health and wellbeing is everyone's business at The Cowplain School.
At The Cowplain School we recognise that positive mental health and wellbeing are essential to the development of thriving and successful students. It is therefore vital to our aims that as a school we provide high quality mental health and wellbeing support, through bringing wellbeing back to basics using curriculum based and non-curriculum-based interventions.
The Six Steps to Wellbeing (Be Active, Keep Learning, Give, Connect, Take Notice, Care for the Planet)
In our vision, the concept of wellbeing comprises of two main elements: feeling good and functioning well. Feelings of happiness, contentment, enjoyment, curiosity, and engagement are characteristic of someone who has a positive experience of their life. Equally important for wellbeing is our functioning in the world. Experiencing positive relationships, having some control over one's life and having a sense of purpose are all important attributes of wellbeing. When considering these elements, the six ways to wellbeing are a set of evidence-based actions that promote wellbeing in everyday life. These will be promoted throughout the school, during reflection times and assemblies.
Wellbeing within the Curriculum
The school will commit to promoting physical health and mental wellbeing through in-classroom teaching. In addition to the basic steps' students can take to care for themselves, teachers will put specific emphasis on the skills young people need to overcome setbacks and succeed within specific subjects.
The school's PSHE curriculum will include lessons on mental health and wellbeing, as well as the importance of relationships. In addition to this, the curriculum is audited to ensure wellbeing topics are incorporated relevantly.
Assemblies and Reflection time
These will have a specific focus relevant to current and topical wellbeing for teenagers. They will offer practical ways for students to use skills that enhance their mental health.
The 5 P's Framework
The 5 P's framework allows staff to consider current, historic, and maintaining factors contributing to the young person's mental health. Understanding the child's needs holistically enables us to determine what areas need targeted support or referrals to specialist agencies.
The Cowplain School is using the 5 P's framework to help students understand their current difficulties, supporting them to set goals and create plans to work towards. Furthermore, the plan helps teachers to view students in a more holistic way, aiding them to offer the appropriate levels of support.
A more detailed explanation of how we will implement the 5 P's framework and what it entails can be found in the 'Mental Health and Wellbeing Processes and Procedures Document'. Please contact Miss Graham at c.graham@cowplainschool.co.uk if you would like to view a copy.
CAMHS Mental Health Support Team (MHST)
This is an early intervention mental health and wellbeing service in schools aimed at providing support for children, young people, and families around low-level emotional wellbeing needs, such as anxiety, low mood, managing emotions, and sleep. Referrals can be made to the service through the Mental Health Co-ordinator via Heads of Year, Tutors and Teachers.
The Mental Health Co-ordinator at The Cowplain School is Miss C Graham
If you wish to make enquiries about how we support Mental Health at The Cowplain School, please contact Miss C Graham by email at c.graham@cowplainschool.co.uk  or telephone 023 9261 2020.
USEFUL LINKS
Advice for Parents
Your child's teenage years are an exciting time, but they can be tricky too. With hormones going wild and bigger pressures at school, challenging mood swings are par for the course. With mental ill-health on the rise though, you'll want to keep watch on whether their moods are normal, or if they need a bit of help.
There are lots of common issues that you can help your teen with if you have the right tips. Use the link below to access a break-down of some key pain-points, and what you can to do help as a parent.
https://www.mytutor.co.uk/blog/parents/teen-mental-health-a-guide-for-parents/
CAMHS - https://hampshirecamhs.nhs.uk/
ChildLine - Free confidential service to help young people under 19 with any issue they are going through.
Helpline: 0800 1111
The Mix - The Mix's Crisis Messenger text service is available 24/7 and open to anyone aged 25 or under living in the UK. If you are in crisis and need to talk, text THEMIX to 85258.
Webchat and Helpline service for free and confidential information and help on a wide range of issues for 13- to 25-year-olds including, sex and relationships, your body, mental health, drink and drugs, housing, money, work and study and crime and safety.
Helpline: 0800 808 4994
Bullying UK - Advice and support for parents/ careers dealing with bullying.
Helpline: 0808 800 2222
Young Minds Crisis Messenger
Provides free, 24/7 crisis support across the UK if you are experiencing a mental health crisis
If you need urgent help text YM to 85258
All texts are answered by trained volunteers, with support from experienced clinical supervisors
Texts are free from EE, O2, Vodafone, 3, Virgin Mobile, BT Mobile, GiffGaff, Tesco Mobile and Telecom Plus.
Parent Support: 0808 - 802 – 5544
Young Minds - https://www.youngminds.org.uk/
Samaritans - www.samaritans.org
If you're in distress and need support, you can ring Samaritans for free at any time of the day or night.
Freephone (UK and Republic of Ireland): 116 123 (24 hours)
Email: jo@samaritans.org
Papyrus (Prevention of Young Suicide)
Confidential advice and support for young people who feel suicidal.
HOPELineUK: 0800 068 41 41
Text: 07786 209 697
Email: pat@papyrus-uk.org 
CALM (Campaign against Living Miserably)
Offers support to young men in the UK who are down or in a crisis.
Helpline: 0800 58 58 58 (Daily 17:00-midnight)