Details of The Cowplain School Open Evening.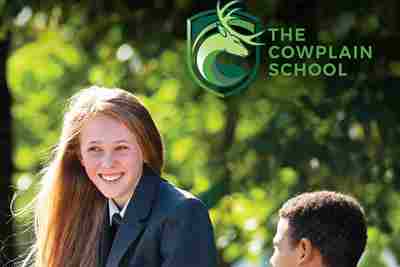 Open Events 2017
Our annual Open Evening will take place on Thursday 21 September from 6.00pm to 8.30pm, with a presentation by the Headteacher at 7.00pm in the Main Hall.
Please join us and take this opportunity to look around The Cowplain School, see all our departments in action and meet some of our students and staff. There is no need to book for this event; student ambassadors will be available in Reception to give personal tours of the school and answer any questions you may have. 
Open Week
Prospective parents are welcome to visit the school during Open Week running from Monday 25 September to Friday 29 September 2017. Tours will take place to coincide with our regular lesson times.
Please contact Mrs Amanda Simmons. the Head's PA, to arrange a suitable time to visit and tour our facilities during a normal school day. She can be contacted by telephone on 023 9261 2020 or by email at amandas@cowplainschool.co.uk.  
We look forward to seeing you.